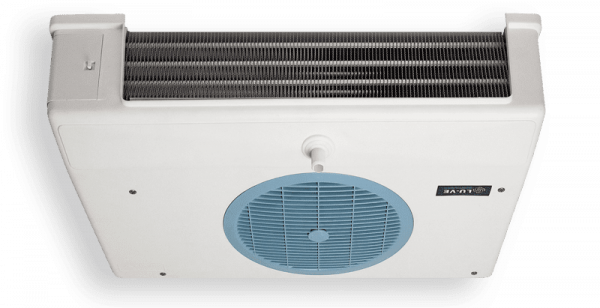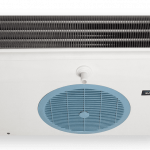 Commercial unit coolers for reach-in cabinets and small cold rooms BHS – SHS
Main features Commercial unit coolers for reach-in cabinets and small cold rooms BHS – SHS
Various ranges for all installation requirements
BHS BENEFIT
SHS STANDARD
700÷2.290 W
8 MODELS – 32 VERSIONS
TURBOCOIL®2 heat exchanger
The super-efficient Turbocoil® 2 heat exchanger has the highest possible ratio of capacity to cost. It is manufactured with:
small diameter, high-efficiency copper tubes with inner helical grooving, specifically designed for the new refrigerants.
High-efficiency aluminium fins (TURBOFIN®2) with special turbulator profile to reduce dehumidification and frost formation.
Ranges
SUPER range(S): standard motors
BENEFIT range (B): ENERGY SAVING electronic motors with low energy consumption.
Description
For Order, Design and Installation, Please Contact to Radiran Production Department.