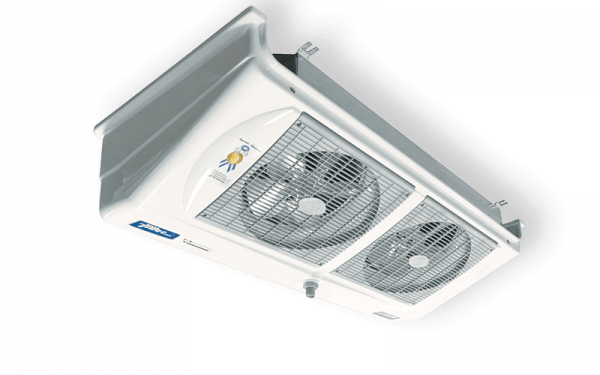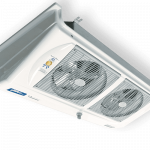 Commercial angled glycol air coolers FHAW
Main features Commercial angled glycol air coolers FHAW
TURBOCOIL®2 heat exchanger
The super-efficient Turbocoil® 2 heat exchanger, with the highest possibile ratio of power to cost, has copper tubes and high-efficiency TURBOFIN®2 aluminium fins with special turbulator profiles to reduce dehumidification and frost formation.
Casing
Colours are consistent with the use of the units and have been designed to harmonize better with materials normally employed in the construction of cold rooms. Shapes have been chosen to minimize damage caused by accidental impact. The grilles, fan shrouds and side panels are made of the same material which has been used for more than a decade – with excellent results – in low-temperature commercial refrigeration.
Nota
The air cooler catalogues refer to the corresponding unit cooler series. Some characteristics are different, such as the diameter of the connection. It is possible to visualise the details of every product and to calculate it in working conditions by using the Refriger software.
Description
For Order, Design and Installation, Please Contact to Radiran Production Department.